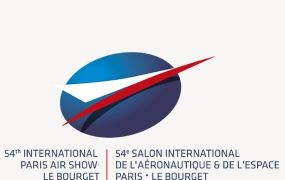 The International Paris Air Show is organised by the SIAE, a subsidiary of GIFAS, the French Aerospace Industries Association.
The 54st show will take place at the Le Bourget Parc des Expositions in June 2023, and once again will bring together all the players in this global industry around the latest technological innovations. The first days of the Show will be reserved for trade visitors, followed by three days open to the general public.
Scope of the Show
The entire aviation industry is in attendance.
Aircraft : Construction and assembly and sub-assemblies
Space, spacecraft, satellite telecommunications
Aircraft engines, aerospace powerplants and related equipment
Airborne equipment and systems (including weapons)
Pilot & navaids
Cabin interiors
Production equipment, tools and software
Subcontracting (mechanical engineering and composite materials, aircraft interiors, etc. )
Composite materials and surface treatment
Maintenance, product support & spares, transport
Services
Airport equipment and services
Video: